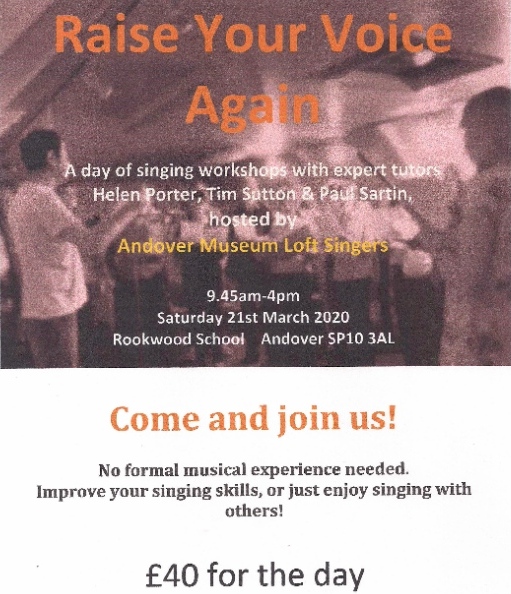 Singing Workshop - Saturday, 21st March 2020
We are pleased to announce another interactive singing workshop open to singers of all abilities to be held on Saturday 21st March 2020 at Rookwood School, Weyhill Road, Andover. An exciting day of singing tuition led by Paul Sartin, Helen Porter and Tim Sutton where you will experiment with a range of different singing techniques joining in for a grand finale.
For more information and to book your place at a cost of £40.00 please contact andovermuseumloftsingers@gmail.com quoting "Raise Your Voices Workshop" in the subject line.