Welcome! Andover Museum Loft Singers are a community choir from Andover, UK.
We sing unaccompanied harmony arrangements of folk music, local music from Hampshire and from the rest of the UK and other countries and continents.

AMLS Sing For Charity
During December Andover Museum Loft Singers were involved in several events to raise money for charity.
On 9th December 2017 we took part in the "Stories For Homes" concert at St Michael's and All Angels Church in support of Shelter, we were pleased to support this concert which raised over £500 for Shelter.
Carol Singing around Andover town centre pubs on the 14th December 2017 and the annual Solstice Walk on 18th December culminating at a song session at The White Hart, St Mary Bourne raised £82.82 for the Andover Crisis & Support Centre
Andover Museum Loft Singers is 20 Years Old
We celebrated our 20th anniversary with a Birthday Party for members past and present, and for our families, friends and supporters.  A wonderful time was had by all and we sang for our supper to entertain our guests, and ourselves!
Andover Museum Loft Singers with The Foxglove Trio
On 1st May 2017 several members of Andover Museum Loft Singers took part in a recording session with The Foxglove Trio at The Gill Nethercott Centre in Whitchurch, Hampshire to providing choral backing for three songs on their forthcoming album to be released in the autumn.  An interesting and productive day was enjoyed by all and we eagerly await the results of the session.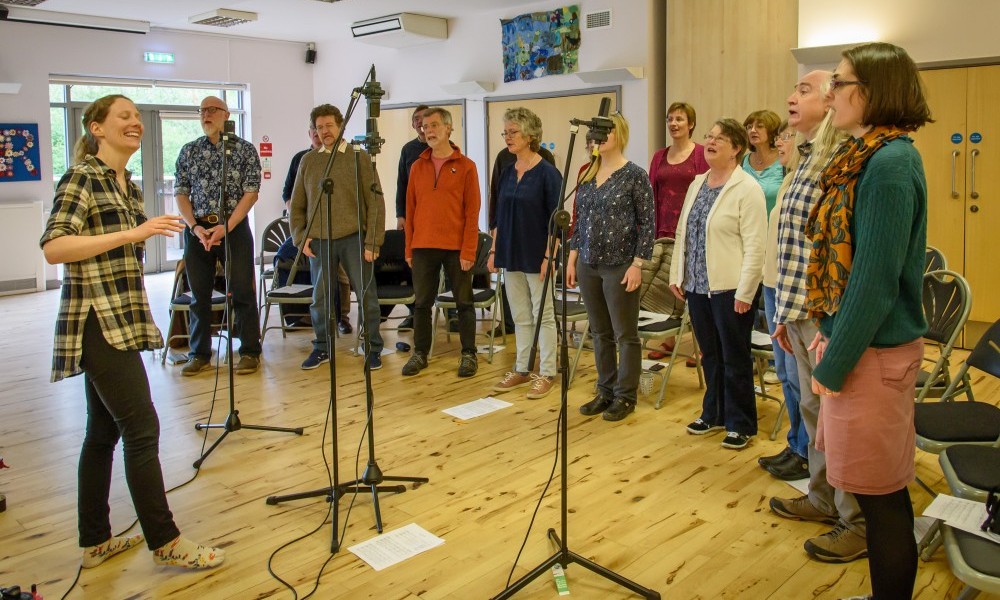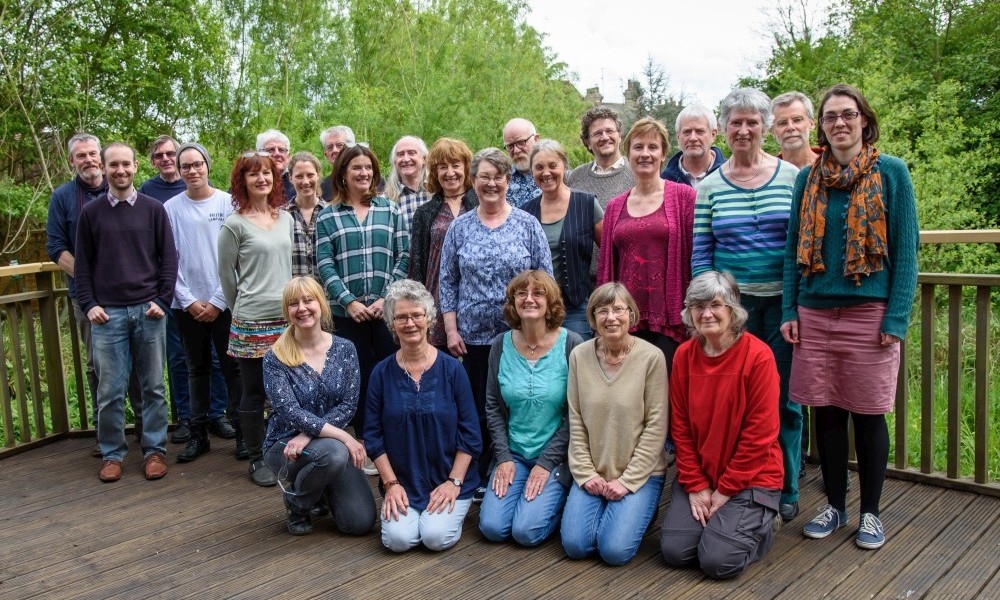 ANDOVER ROCKS
Andover Museum Loft Singers were proud to support the Andover Rocks fund raiser on 1st April 2017. 
The weekend of musical events in which we took part raised the magnificent total of £3,325.00 for The Junction - all for music intervention in adult mental health
Below is a video of a song from our gig.
The Song is "Miner's Lifeguard"  arranged by Paul Sartin with the verses in three part harmony and chorus in six part harmony. 
This arrangement is available in Paul's book:
"Community Choir Collection; Folk" 
Choir Membership - Waiting List Is OPEN
The Andover Museum Loft Singers membership is capped at 36 members owing to limitations imposed by our practice venue, the loft room of Andover Museum.  This unfortunately means we sometimes need a waiting list. 
Good News - the waiting list is now open for new applications.  If you are interested (no audition), please contact us.